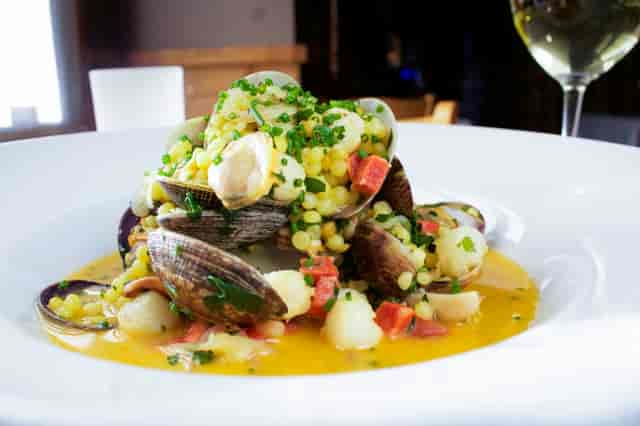 The Team
Russ Bendel
Russell J. Bendel Russ was born and raised in Philadelphia and relocated with his mother, father, and sister to California when he was a child. Russ grew up in the restaurant industry and always knew it was in his blood at an early age.

He earned his Bachelor of Science degree from The Collins College at Cal Poly Pomona with an emphasis on Restaurants and Business Management. During that time, Russ worked with Bloomin Brands Restaurant Group for 15 years, six years with Outback Steakhouse and nine years with Fleming's Prime Steakhouse & Wine Bar. He was promoted to partner of the flagship Newport Beach location at the age of 25, youngest ever in company history.

During his time as a partner with Fleming's, he was proud to accomplish his Court of Master Sommeliers Certification, level five Wines of the World Certification, included in OC Metro's 40 Under 40 Annual Issue in 2012, and end his tenure with Fleming's as a Partner of the Year in 2010, 2011, and 2012. Russ decided to leave his role to peruse his own venture in February of 2013 with longtime friends and family. Russ acquired Vine Restaurant in San Clemente and has brought new life to a local's favorite, while doubling annual sales at Vine and capturing a handful of awards like OC Registers Top 10 Restaurants in OC in 2015. In 2016, Russ opened his second restaurant named Ironwood in Laguna Hills, designing the concept from scratch. Shortly after opening, Ironwood was named the Best New Restaurant in Orange County by the Golden Foodies in 2016 and business partner Gabe Whorley also was named Best Bartender of 2016 in Orange County. Both Vine Restaurant and Ironwood have also made it onto Brad Johnsons Top 75 places to eat in 2017. Russ and his partners opened a third concept called Olea in Newport Beach in 2017, another wine country inspired restaurant with a new look and design.

Russ enjoys spending time with his family and friends, especially with his wife Sarah and their first daughter Brooklynn who was born in September of 2017. Russ is involved in the hospitality industry's California Restaurant Association Orange County Chapter and a board member for The Collin's College Alumni Association at Cal Poly. He enjoys donating his time to help support the growth of the industry and for future generations to come.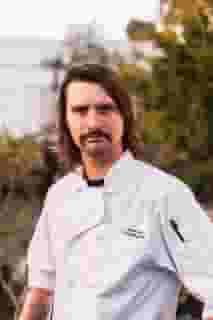 Jared Cook
Jared was born and raised in the Pacific Northwest. After graduating from Western Culinary Institute in Portland Oregon, he relocated to Southern California.

Since then Jared worked in restaurants such as French 75 in Laguna Beach, Chat Noir in Costa Mesa, and was promoted to Executive Chef at the Crow Bar and Kitchen, in addition to working at Vine Restaurant & Bar for the third time as a Cook, Sous Chef, and now Executive Chef.

He got into the industry because of a passion for food and horticulture. Jared knew he was going to be a chef from the young age of 14. Julia Child and Great Chefs of the World are his favorite shows during his teenage years. Jared started cooking with his mom as soon as he could reach the stove.

Jared not only is great in the kitchen but brings a new level of farm to table to his cooking style. Jared has a passion in the garden and uses organic heirloom herbs, fruits, and vegetables for Vine Restaurant & Bar. He has created his own garden onsite and there is nothing more local or sustainable than that he quotes.

Various accolades and awards from magazines and periodicals along the way continue to drive Jared to creating unique, out of the ordinary cuisine, blended with flavors people crave each and every day.

Jared Cook is being recognized as an up and coming young chef in Orange County and is excited to elevate Vine Restaurant & Bar to a new level of culinary success! With a last name of Cook, it sure is fitting for him.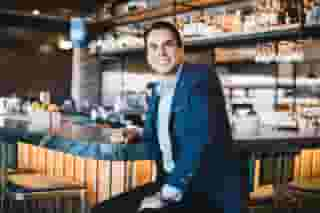 Kyle Simpson
Kyle Simpson is an Orange County native who earned two Bachelor of Science degrees in Business Management and Operations Management from California State University Long Beach. Kyle Simpson is no stranger to restaurants as he has held numerous positions with his lengthy tenure with Bloomin Brands Restaurant Group, including five years with Roy's Hawaiian Fusion Restaurant. In that time, he successfully opened the Roy's in Pasadena in 2008 and later transferred to the Anaheim location to be closer to friends and family. He currently sits on the board for the hospitality Management Program at California State University Long Beach and is the Vice President for the California Restaurant Association Orange County Chapter. Kyle has a passion for hospitality and is excited to continue implementing and elevating the friendly service at for years to come. In his free time, this proud father of two girls enjoys spending time with his family and friends, golfing, relaxing at the beach, and dining out.
Gabe Whorley
Gabe Whorley is a San Clemente native. He first entered the restaurant industry while he was still a student at San Clemente High, and quickly worked his way up to tending bar. As his experience grew, so did his passion for craft cocktails and culinary exploration. He developed his signature style of cocktails- renovating old classics with seasonal fruits and herbs, all while honoring the integrity of each individual ingredient. In 2013, Gabe partnered with life-long friends to bring his unique and innovative cocktail program to Vine Restaurant & Bar. Gabe brings a new level of energy to the table as he entertains guests with his own signature style and service!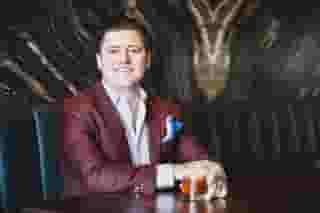 Kevin Franke
Kevin was born Kansas City, Missouri and immediately following his birth, he and his family moved to La Quinta, California. Kevin relocated to Orange County after graduating high school to continue his education which is where he found his passion for the hospitality industry. Kevin began his professional career with Blooming Brands Restaurant Group's, Fleming's Steakhouse and Wine Bar, back in 2007, where he also met Partner, Russel Bendel. He advanced his career by traveling and assisting the openings of numerous Flemings locations and took on an important roll in the expansion and growth of the company. After his time with Flemings, Kevin soon joined Russ and his Partners, at Vine Restaurant and Bar in San Clemente. As a group, they designed, built, and opened Ironwood Cellar.Craft.Cook in May of 2016. Ironwood was quickly named the Best New Restaurant in Orange County by the Golden Foodie Awards. The team has now moved on to a new wine country cuisine concept, Olea Cellar.Craft.Cook located in Newport Beach, CA. 

Kevin has a strong passion for the food and wine industry, as a certified sommelier. In Kevin's free time, he enjoys spending time with his wife Kyanna, friends and family, walking his dog - Cash, and perfecting his swing on the golf course.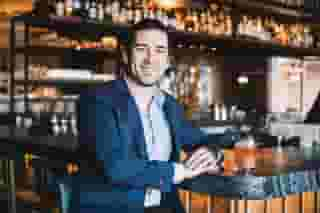 Patrick Fanning
Patrick Fanning grew up in Bermuda Dunes, California. From an early age he always had a strong passion for food and cooking and found himself wanting to be a chef early on in life. In 2011 Patrick made the move to Orange County where he began working at AnQi with the An family, it was there he discovered his calling in the hospitality industry. He spent the next 6 years there refining his craft and finding his love for food and wine. Now partner at Olea, Patrick is excited about elevating the food and wine scene in Newport Beach.
Patrick enjoys spending his time off finding new hot spots to eat, attending local sporting events, and traveling with his wife Jennifer.